New Practice and Location!
Introducing Inspired Happiness Therapy & Wellness, LLC
Stacey Aldridge, LCSW is pleased to announce that her solo mental health practice, Inspired Happiness Therapy and Wellness, LLC will be opening its doors in Ridgeland, MS beginning March 22nd, 2021.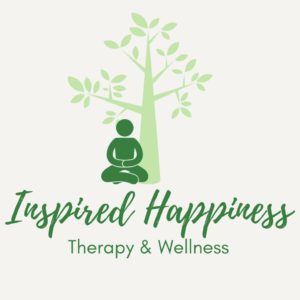 Conveniently located off Northpark Drive in the Northpark Office complex! 877 Northpark Drive, Suite 400. Visit the location page for map and directions.
About Inspired Happiness
Inspired Happiness Therapy and Wellness, LLC is the culmination of practice owner Stacey's dream to start a private mental health therapy practice that integrates holistic mental health with traditional talk therapy.
Stacey will continue to provide the same high quality therapy that her clients have come to expect while in a new, comfortable, more professional environment that clients will love. She will also continue to provide reliable, HIPAA complaint telehealth therapy to clients within the state of Mississippi.
Insurances accepted are Aetna, Blue Cross Blue Shield, and United Healthcare private plans. Stacey also sees clients who do not have health insurance or who prefer to not use it. At this time Medicaid and Medicare are not accepted but those who have Out Of Network benefits through their insurer may be able to utilize them to receive reimbursement for session fees.
Visit the appointments page to see if Stacey is currently accepting new clients.
Vision
Inspired Happiness' vision is to provide high quality, accessible mental health therapy to adolescents and adults in Mississippi.

Mission
The mission of Inspired Happiness is to help clients become inspired to create the life that they want to live. Holistic mental health views the whole person in their environment – both physical health, emotional health, and the environment in which one lives play a part in their day to day happiness and sense of well-being.