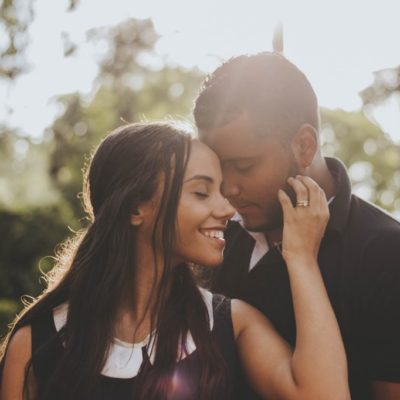 The Five Love Languages
Learning the way your partner gives and receives love is a fast, easy way to improve your relationship. The 5 Love Languages are based on the idea that we all have a preferred way that we want to receive love. If we know how our spouse or partner wants to receive love, we can be sure to express it that way. If we are expressing love in a way that our partner does not perceive as love, it can lead to problems!
Watch the video if you are interested or continue reading the article below the video.
"Love is a choice you make every day."
–
What are the 5 Love Languages?
Words of Affirmation
With words of affirmation we want to SAY aloud to our partner that we appreciate them, that we love them. They may also like to read a card or letter. They want to hear things like "thank you" "I'm glad to have you" and "great job."
Physical Touch
A hug at the end of a bad day; holding hands; being held or holding a partner; these are all examples of physical touch. Physical touch can and should be non-sexual as well as sexual, it's showing affection in a physical way.
Gifts
Not all gifts have to be expensive. Maybe you love a diamond necklace but also enjoy your partner bringing flowers to you. A thoughtful present of something small that you mentioned wanting can be an expression of love. Gifts as a love language involves buying or making tangible items to give your partner.
Quality Time
It's not just being in the same room while you both look at your phones! The key word here is quality. Eating dinner together and talking about your day is an example of quality time. Playing a game together you both enjoy or watching a move and discussing it; these can all be quality time with a partner.
Acts of Service
Doing things around the house is one way acts of service as love are often expressed. Fixing something, doing a chore, surprising a partner with a home improvement, these can all be acts of service. It can also be expressed by running an errand or completing a task your partner hates doing for them.
Do You Know Your Love Language?
Dr. Chapman has a quick, easy quiz on his website that you and your partner can both take to figure out what your love language is. You don't have to be in a relationship, there's a quiz for singles as well as a quiz for teens and one for children. Knowing the love language of all our loved ones can help us express love to them in a way they perceive as love. It's not just for romantic partners. It is helpful to know the love languages of other family members as well. Even friends and coworkers!
What is your love language? Leave a comment below to share.
"Our most basic emotional need is not to fall in love but to be genuinely loved by another, to know a love that grows out of reason and choice, not instinct. I need to be loved by someone who chooses to love me, who sees in me something worth loving." – Gary Chapman
Stacey is a therapist in private practice in the Jackson, MS area. She offers counseling for both couples and individuals who are working to improve their relationships. If you are interested in scheduling an appointment with Stacey at Grace Christian Counseling in Canton, MS or Vicksburg, MS please contact her or call (769) 224-4234.
Like this post?
Use the buttons below to share on social media!